STAYING PRODUCTIVE LIKE TIWA SAVAGE
By Emete Smart - 11:43
Viewing productivity through the life of someone else can help us realize that we aren't the only ones in our struggles. We are all similar but the only difference is in how the other person chooses to fight their battles and essentially, stay productive. Tiwa Savage, who is an award winning musician teaches us how to stay high and productive regardless of our daily troubles.
PRODUCTIVITY IS GETTING THE NEEDED EDUCATION
Tiwa Savage studied Business Administration at the University of Kent. For a woman, that should have been enough. However, having found her love for music, she went on to get the needed education to enhance her new skill - singing. She enrolled at Berklee College of Music and graduated with a degree in professional music at the age of 27. Education aids in enhancing ones productivity. Education doesn't only mean going to secondary school or a university, it could mean going to a school were your skill is pruned for the better. A graphics school, a web development school, a tailoring school, a music school, an engineering school and what have you. You can only stay productive when you are confident in your skills.
PRODUCTIVITY IS PROGRESS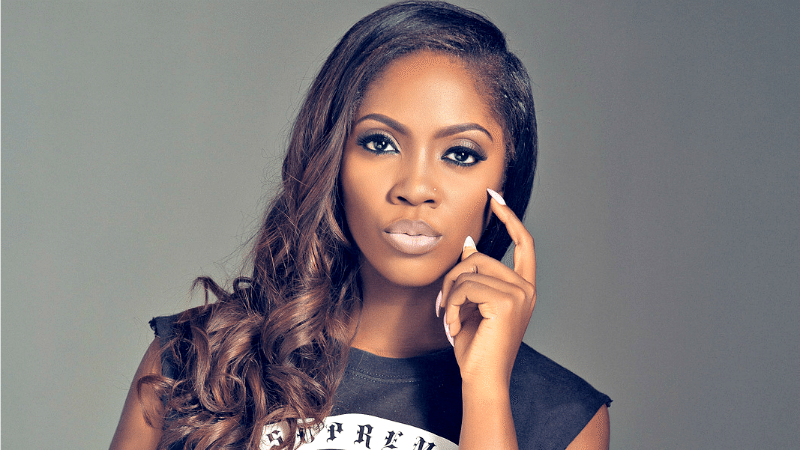 Its no news that she did backup vocals for the likes of George Micheal, Mary J.Blige, Chaka Khan, Blu Cantrell, Emma Bunton, Kelly Clarkson, Andrea Bocelli and a host of others. However, she didn't merry in the euphoria of the moment that
'oh, I'm a backup vocal for these big artistes. I've arrived!
'. No, she stayed productive in the sense of making progress. From being a backup girl to sharing the same stage with some of the world's big artistes.
PRODUCTIVITY IS CHASING THE BAG
Tiwa has signed so many endorsement deals from different reputable companies like
MTN, Pepsi, Forte oil, Pampers, Maggi
and more, each worth millions of Naira. Talk about keeping her account balance steady.
PRODUCTIVITY IS TAKING RISK REGARDLESS
When Tiwa stepped into Nigeria's musical landscape, she didn't know what to expect, moreover, being a male dominated industry. She received a lot of ridicule and hostility from people who thought she wouldn't make it. She had many people discourage her and tell her that she wouldn't be welcomed as a female singer. She was also told she wouldn't be able to share the same stage with the likes of Tubaba and Wizkid. Guess who's bestie is Wizkid now? U-hun. Talk about damning the consequences and taking risks regardless. She didn't allow people's negative connotation of her discourage her from doing music and as we can see, it paid off for her big time.
PRODUCTIVITY IS BEING ON THE MOVE
You cannot stay in one spot and call yourself a '
productive person
'. Productive people are always on the move, wanting to get better, smash bigger records and celebrate big wins. From performing at the
2014 MTV Africa Music Award
to collaborating with the likes of
Mi Casa, Lola Rae, Davido, Sarkodie, Diamond Platnumz,
for
DSTV'S Africa Rising Music Campaign
to becoming the
first Nigerian artist to be signed to Roc Nation.
Celebrate the small wins. Anticipate the big wins.
Tiwa Savage is a productive woman and we have so much to learn from her. A productive person is never comfortable with '
now
' but '
what next'
.