5 MOST OVERRATED MOVIES I'VE WATCHED
By Emete Smart - 02:16
"
Oh, you really need to see this movie. It's the bomb! Trust me, you would love it and want to watch it a billion times just like I have done. You really need to see this movie!"
Girl finally sees the movie and ends up being highly disappointed! This is my story o. Before I watch movies now, I have to check the online rating and the movie synopsis before I waste an extra over one hour of my time. Below are the 5 most overrated movies I've watched. Overrated means it fell below my expectation. It means it fell my hand big time! Enjoy the list and tell me the ones you agree with and the ones you disagree with! And, I'm not giving spoilers. You're allowed to see these regardless of my opinion.
1. KING OF BOYS
The hype that surrounded
KING OF BOYS
made me hype it on my WhatsApp status before I even decided to see it. I was literally telling people to go see the movie because its the best movie to ever be produced in Nigeria meanwhile, I was yet to see it. I need to be flogged, I know. Anyway, finally, one bobo decided to take me out and so, we went to FilmHouse Cinema at Surulere in Lagos and we sat down for almost 3 hours. Those 3 hours have to be the longest, tiring and most stressful 3 hours of my life. I couldn't walk out of the cinema hall because
na person carry me comot
. I had to comport myself. To me, the first 2 hours were like a waste of my time. I only began enjoying it in the last 1 hour. After everything, it only goes to say that it is thoroughly overrated. One thing about Nigerians is that when people say this movie is great and they watch it, they watch it blindly because they are obviously blinded with the comment they've been given but I'm so different! Infact,
na because you talk say e great
, that's more reason why my eyes would be fully open. My best character was Toni Tones. Dem Adesua Etomi, Reminisce etc were just
'by the way'
characters. Sorry to burst your bubble but imma say it as it is. I dun care! So, King of Boys, overly overrated!
2. AQUAMAN
I almost cried when I watched this one. Its both tears of sadness and tears of Joy. Tears of sadness because this has to be the most overly overrated movie I've ever seen. I don't want to say the most rubbish movie because I know money and lots of efforts went into the movie production but hey, it fell my hand big time. Tears of Joy because I'm grateful that I didn't waste my allowee on watching it at SilverBird Cinema which was showing for about N2000 with the way the economy be! Omo, I for leave the cinema in serious pains. Lol. I'm not going to give any spoiler so you can watch it yourself. But trust me, from beginning to the end, zero upon zero. Carl Drogo, I don't know if this is his full name anyway. He was sha a breath of fresh air and his character would have been built on well but NO, they chose to disappoint. I don't even understand. Its just bleh.
3. CRAZY RICH ASIANS
I almost cried when I saw this. I almost cried for so many reasons but the major one is that I deleted almost all my phone apps to get this movie on my phone. I didn't carry my laptop or flash drive to work so there was no way I could get the movie except via my phone. On a norms, my phone storage is always already full. So, I had to delete almost all my phone apps which includes Instagram, Twitter, Facebook, Facebook Messenger, WhatsApp Status Downloader, IrokoTv app, almost all my pictures and all my videos. Please, am I not supposed to be crying laidis? I finally got home, transferred the movie to my system and balanced well to watch it. Another 2 hours of my time totally wasted! You know the painful thing? I waited patiently to get to the part where I'll start enjoying it but till the end,
I no see any interesting thing
. The end was quite emotional though but the rest was just a
NO NO
. Lemme not even think of it. Till now, I've not downloaded those apps back on my phone.
Sad sumtin
!
4. SKINNY GIRL IN TRANSIT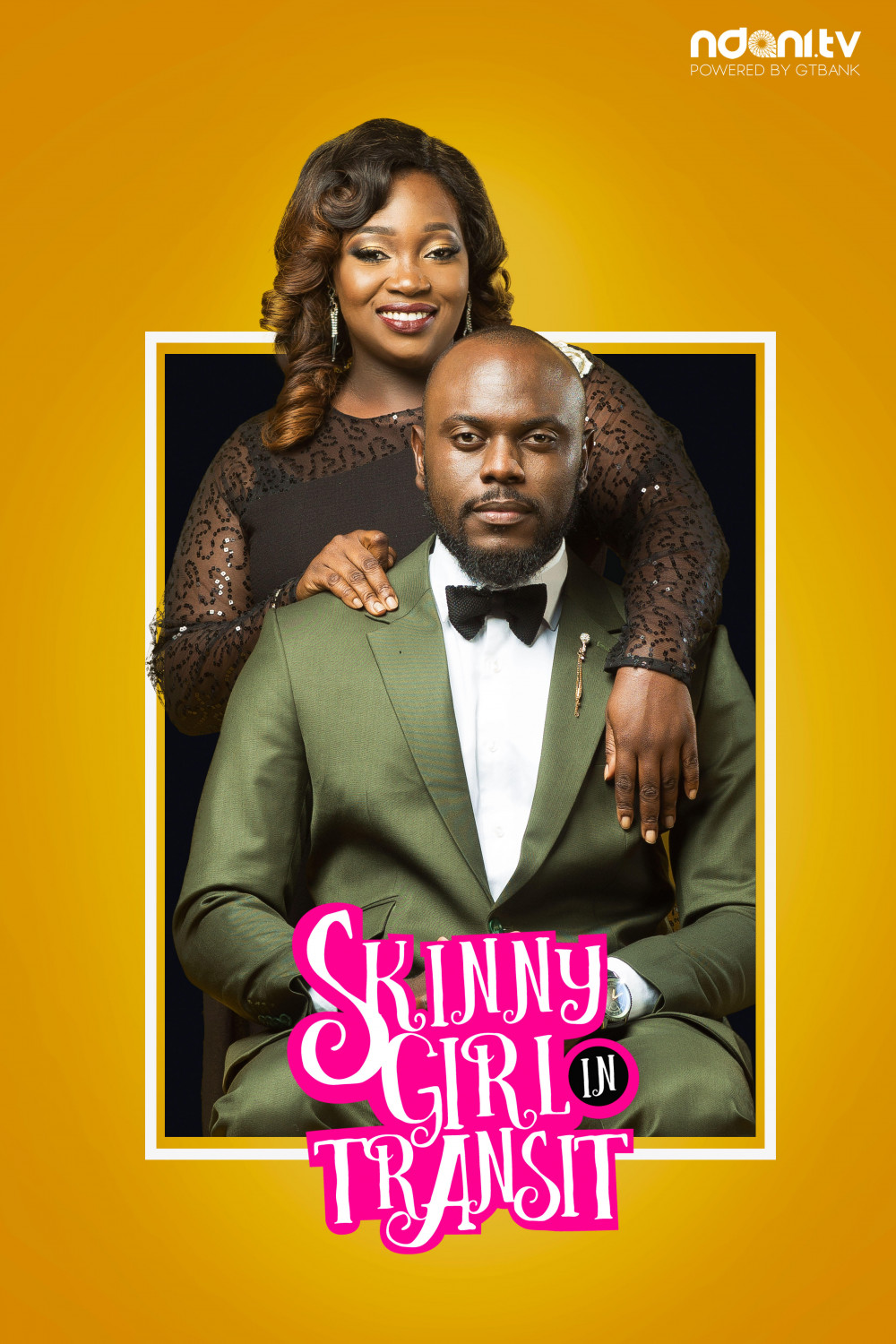 The funny thing is that my sister is a
SGIT
fan. If she sees this on my list, she can cut my ear off. Lol. But I'll still post it because I gotta say the whole damn truth! This season movie is just so overrated abeg. Oh, Tiwa and Mide this and that. I hear you but I don't find it as funny and interesting as people depict it. I would watch one episode and want to sleep off. Plix, next!
5. GAME OF THRONES
The same people that say
'you have to be highly intelligent to understand the workings of Twitter'
are the same people that say
'you have to be really brilliant to understand GOT'
. Iffa hear. Everytime, Winter is Coming. Eku Winter but people just like to overexaggerate situations and movies. They tried for the movie and apparently, the marketing but this movie is just too freaking overrated abeg.
Now, it is important to note that the fact that it is overrated doesn't mean it isn't interesting. All the movies I listed are quite interesting and you should plan to see them if you haven't done so. However, while they are interesting, they just didn't match the hype that came with it. This is my list of overrated movies I've watched. Which do you agree or disagree with? Do you want to know the movies I've watched that matched the hype? I would do a post on it soon. Stick around!
(
All movie pictures are from Bing
)
Why not be the first to get all my fun posts? Yes, you can be the first! Simply subscribe below and as well, win yourself my free e-book and so much more goodies! Lots of love!