MY 5 FAVORITE YOUTUBE CHANNELS + A BONUS
By Emete Smart - 04:07


Youtube is a very beautiful space to share your thoughts and ideas. I love it because it is more visual and expressive. Its often very easy to misinterpret the ideas of people when written but easier to understand when its spoken in say, a video format. On YouTube, there are thousands and perhaps, millions of YouTubers and its very easy to get lost without having a specific favorite. However, by consistently bumping into contents that resonates with you, its easy to classify your best. Below are my favorite YouTube Channels that I'm subscribed to. I always look forward to their contents and they never disappoint. If you've not yet checked them out, you should do so. Enjoy!

1. The Ohemgees



This is a relationship channel run by EmmaOhMaGod and his beautiful wife, Yetunde Edunjobi. To be very honest, they are my favorite. Why? I love how real and honest they are. They don't just talk about love and relationships but they talk about a variety of trending topics and give their very honest comment. They are so real and relatable. They are very humble and sweet. You just have to love the chemistry between them. You have to love that they do not try to form the perfect couple but show us as they are.


You just have to love their adorable daughter, Feranmi. Trust me, you just have to love the Edunjobis. And oh, their entrance video or whatever its called is the coolest thing! You should check them out, subscribe and thank me later!

2. Bright Side



Bright Side is a very beautiful, fun and interesting YouTube Channel. They talk about anything and everything you want to know about life ranging from health, money, travels, conspiracy theories, love, family, relationships, personal issues, spirituality, basically EVERYTHING! And you just have to love how sincere and straightforward they are. You have to love their video presentations and how colorful and fun their videos are.


This should have been my best but I'm so addicted to the OhEmGees. You should check the BrightSide out and thank me later!

3. Sisiyemmie



If you don't know Sisyemmie by now, who do you know? From being one of the best bloggers in Nigeria to currently being one of the best vloggers in Nigeria. And of course, she applied the principles that made her stand out in the blogging world to her vlogging career and she's sure cashing out.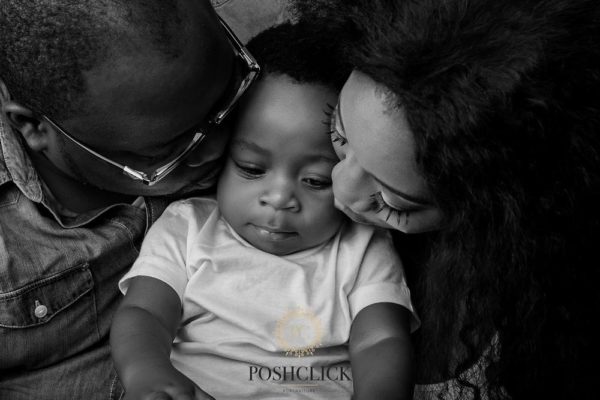 She vlogs abut her life, her family, food recipes, does restaurant reviews etc. She basically takes us on a journey with her and we sure enjoy it! She recently just delivered a baby girl and she is the cutest thing ever! You really should check out her channel. She's been very consistent over the years and we are very grateful that while she was pregnant, she didn't relent in her video production.

4. Dimma Umeh



Dimma Umeh, formerly known as That Igbo Chick, is a makeup artiste and also a lifestyle vlogger. I was one of the most excited people when I saw her on Channels Tv during THE CANDIDATES. It was such a breath of fresh air!


Anyway, just like Sisiyemmie, she's a lifestyle vlogger and talks about a number of topics but majorly focuses on the MakeUp aspect. I like that she is also very real and honest about her journey. Her content is one I always look forward to. You should check her out as well.

5. Ronke Raji



Ronke Raji is an American based vlogger. Just like Dimma, she is a makeup and lifestyle vlogger. She got married last year and ever since, we've been seeing more of her handsome boo, Banji Arthur.


Recently, she announced that she would be having a baby soon and TRUST ME, that has to be the most exciting news! I'm really happy for her! Just like every other vlogger, she is very real and honest. She no dey ever form and I see no reason why anyone wouldn't just love her. She's a very fun and interesting person and you would surely love the energy and vibe she brings. You should go check her out!

And a bonus!

THE INFOGRAPHICS SHOW



The Infographics is very similar to Bright Side but to be very honest, they are also different in many ways. I love BrightSide but The Infographics is very cool as well. They also talk about a number of topics and have a huge following. I enjoyed their recent video on Princess Diana and the conspiracy theories that surround it. You should go check it out as well. You would surely enjoy the channel and learn a lot!

These are currently my favorites. If you are a YouTube person, tell me your favorite YouTube channels so I can follow as well. Make sure to follow these people as well. Let me know other fun YouTube channels you are subscribed to and hey, I know about Abimbola Craig. She's a fun YouTuber and oh, Adenike too. Let me know what you think in the comment section.

Emete.

Why not be the first to get all my fun posts? Yes, you can be the first! Simply subscribe below and as well, win yourself my free e-book and so much more goodies! Lots of love!